This past Saturday was Fixed Fight 3, and the Skirts had a total of 6 ladies racing. Our cupcakes were a smashing success, and we even sold a few shirts and a home-made top tube pad from Susan! Here are some pictures from the race, taken by Matthew Parke: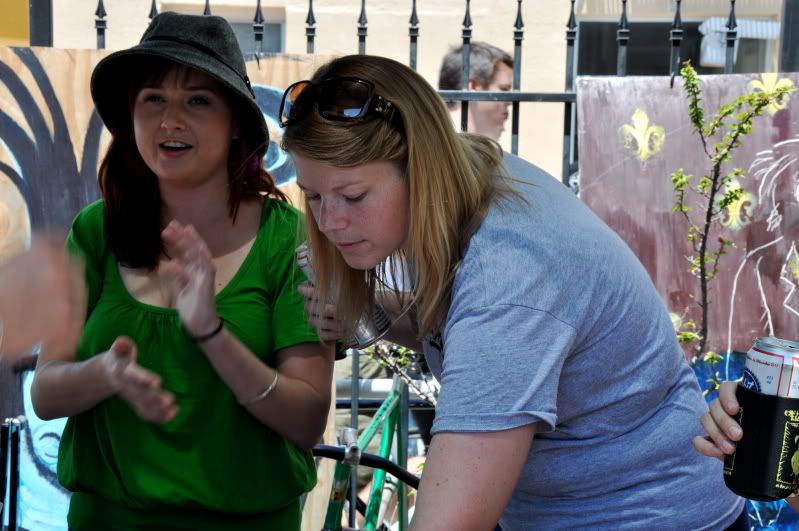 Pam and Erin man the merch booth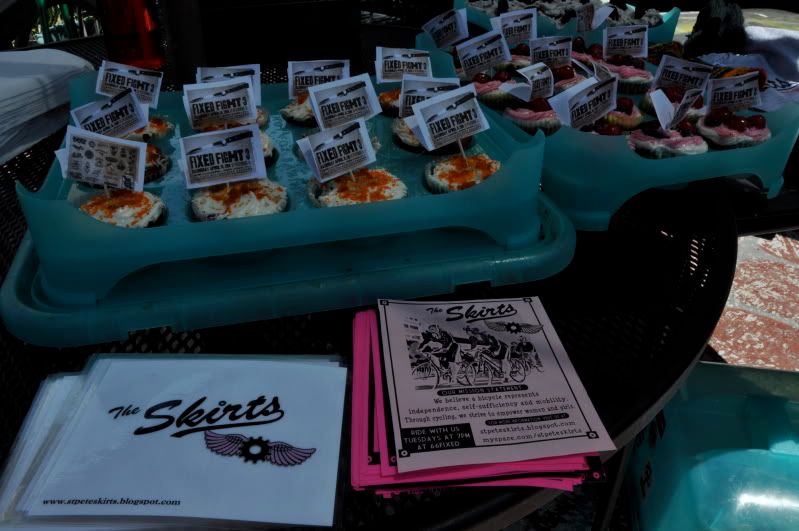 Yummy and fashionable!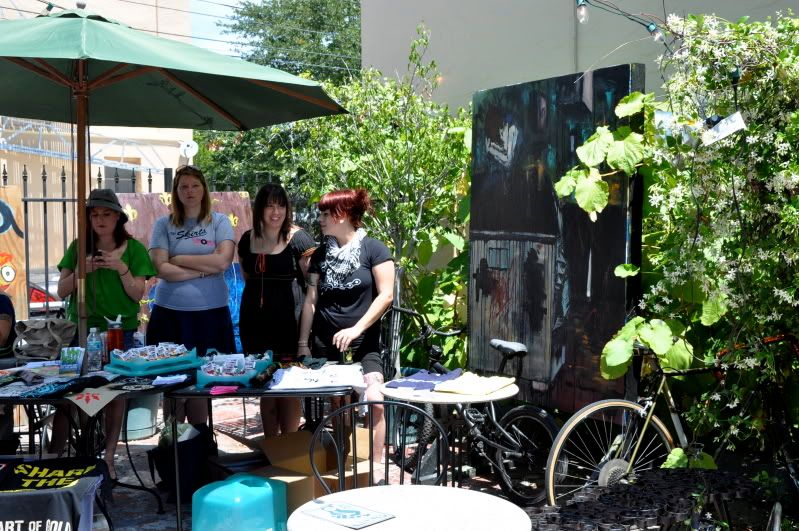 Nobody puts Skirts in a corner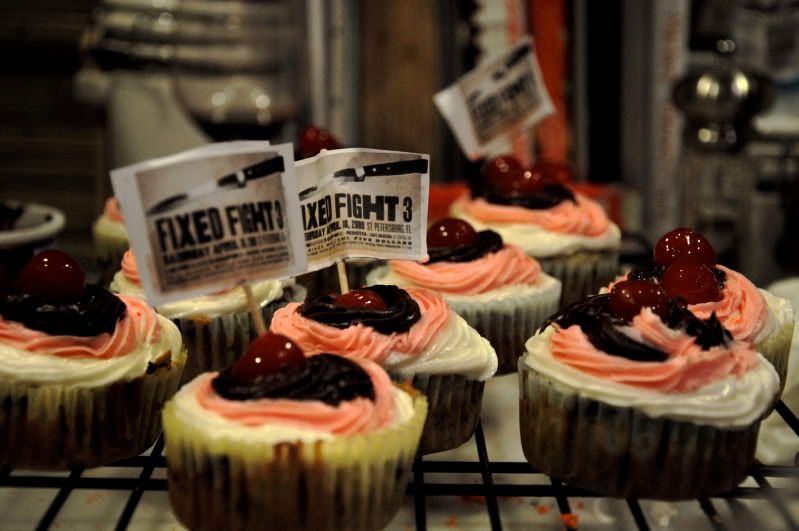 Banana Split Vegan Cupcakes: yes, please.
A happy customer.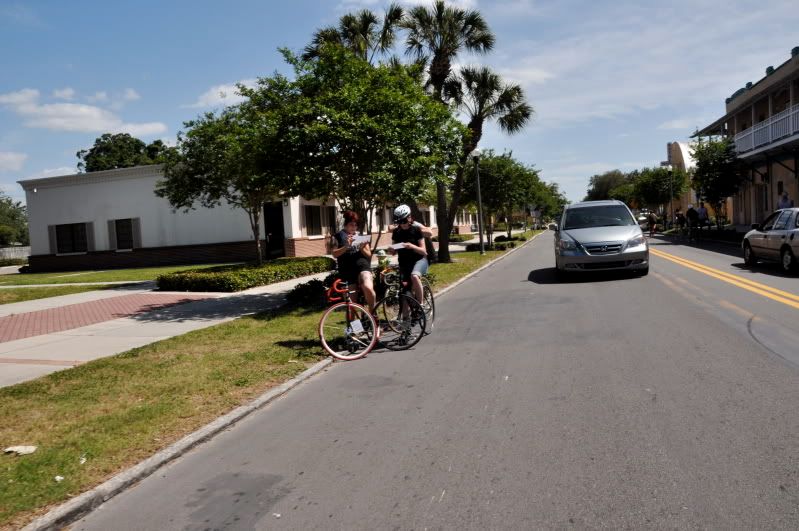 Skirts need to get to the next checkpoint!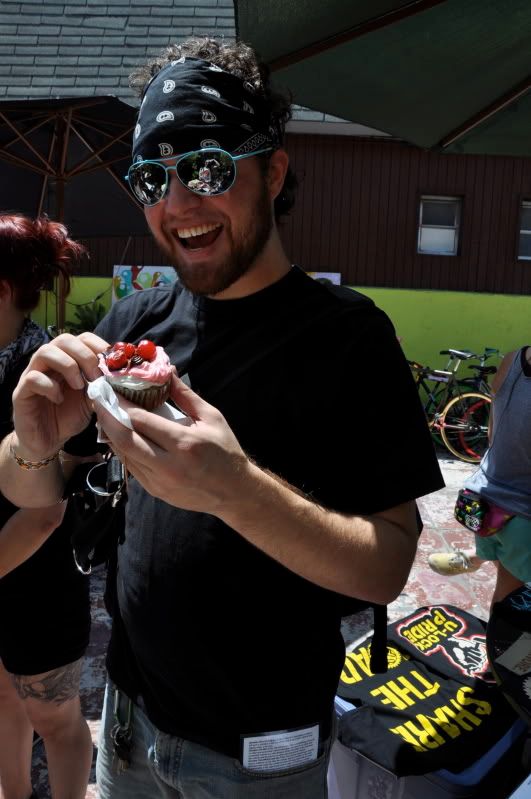 Ged Enjoys some Banana Split Yummies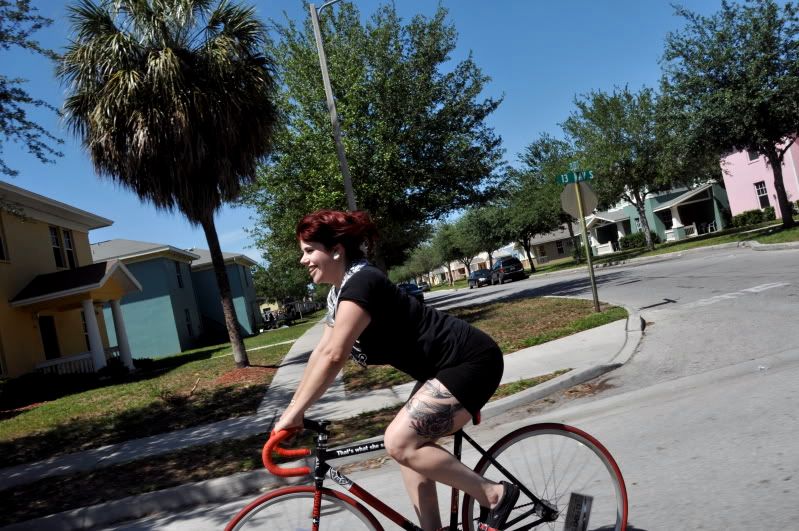 Skirts!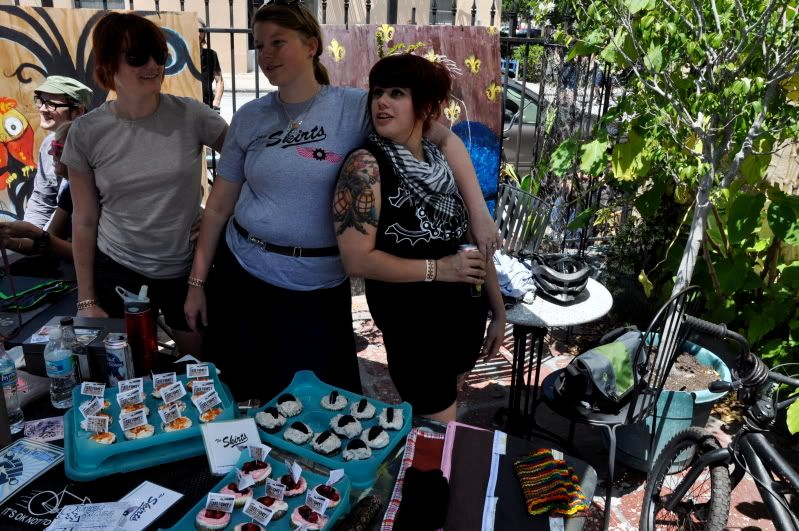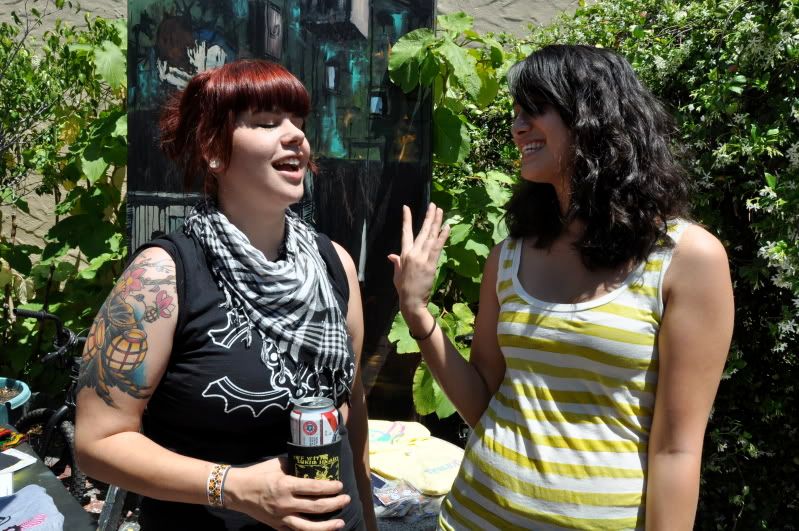 Judy and Stephanie A. Relax
You can check out more FF3 pictures here:
Fixed Fight 3